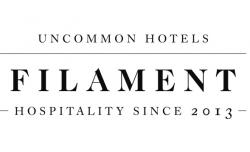 Front Desk Host
2019-02-07 Basecamp Tahoe City 955 North Lake Blvd 15.00 hour
Description:
Basecamp Tahoe City is looking for a full-time Front Desk Hosts to join our team! We are happy to train the right candidate! We have open both AM and PM shifts.

About us: we're built for exploring. Our truly unique and quirky design creates a casual and fun experience for our guests. We have smores, bunkbeds, and awesome suggestions for our guests to get outside for an authentic Tahoe experience. If you're looking to be an ambassador of Tahoe who helps host travelers to our area, check us out at www.basecamphotels.com!

The Front Desk is the center of most guest contact at the hotel, and so this position works with all departments, and even encompasses some food and beverage handling. This position includes concierge duties, and often requires problem solving with tact and sincerity in order to address guest issues.


BENEFITS include a Dental insurance plan, Commuter Benefits, 401K and Paid Sick Time.

Essential Duties and Responsibilities
Assist with all incoming phone calls. Help guests with making and modifying new reservations.
Warmly welcome and check-in guests, offering information about the hotel, amenities, and restaurants/things to do in the area.
Assist guests with check-out, practicing proper billing and cash handling procedures.
Multi-task fluidly, and prioritize tasks in order to best meet guest and hotel needs.
Help set up for guest breakfast, reset our food and beverage spaces, and assist with thoroughly clean the kitchen and preparing for the next day.
Help respond to any guest issues during their stay, delivering amenities as needed and communicating appropriate requests to Housekeeping and Maintenance departments.
Communicate to Manager any guest or reservation issues that need follow-up.
Work in a safe manner and report any problems or safety hazards immediately.

Desired Skills/Qualifications
Previous customer related experience is preferable
Excellent communication skills
Strong interpersonal and problem solving abilities
Highly responsible and reliable
Ability to focus attention on guest needs, remaining calm and courteous at all times
Physical Aspects of Position include but are not limited to the following:
Occasional standing and walking throughout shift
Occasional lifting and carrying up to 50 lbs
Occasional kneeling, pushing, pulling, lifting
Occasional ascending or descending stairs

Thanks for checking us out! Interested? Call, email, or drop by. We look forward to hearing from you. Basecamp Hotel is an Equal Opportunity Employer and welcomes applicants and employees of all backgrounds. M/F/D/V/SO
Do not contact this company in solicitation of any product or service.